Screen layout for blind and visually handicapped people
How do the blind read your website? To get an idea, start the Lynx pure text web browser for a test run and imagine the contents read aloud to you.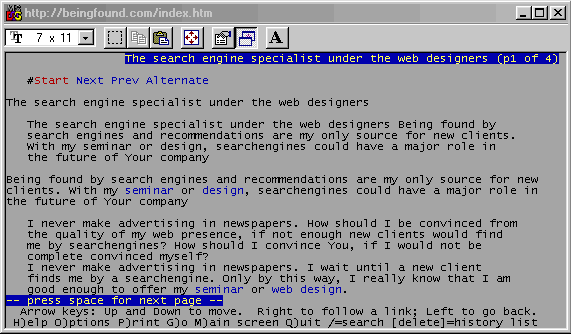 Our Multi Layout System supports not only VGA, SVGA oder XVGA screens with different layouts.

The screen layout was specifically adapted for the needs of the blind or visually handicapped. The important content comes first, navigational details later.